Robbie wins in the Giro
After a good prologue, a second place in the first stage, Robbie has now won the second stage. He finished before Galvez, Förster and Petacchi. He also took the pink jersey and the sprinters' jersey.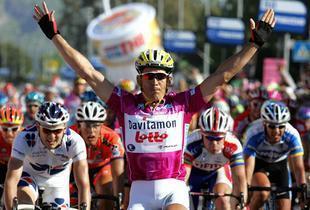 McEwen with a second stage-win in the Tour!
In the 9th stage Robbie won his second stage in this Tour de France. He finished before Hushovd and O'Grady. McEwen is now back in green with 195 points, 18 more than Hushovd.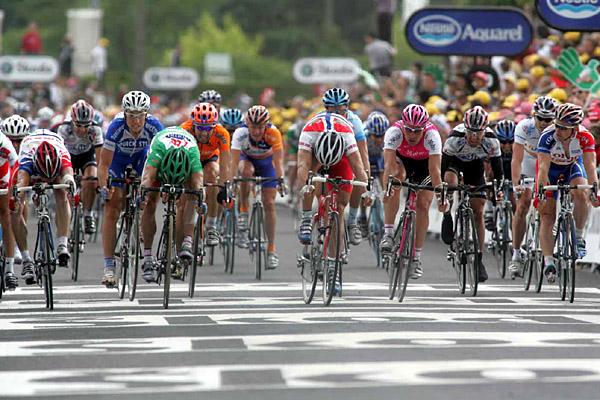 Photo ©: Roberto Bettini
Robbie in yellow in the Tour de France!
After he finished second in the first stage of the Tour, Robbie won in a fabulous way the second stage of the Tour. He left Hushovd and Nazon after him.
In the third stage Robbie tried again to go early and win the stage but he couldn't keep on and he was third but that was enough for takink the yellow and the green!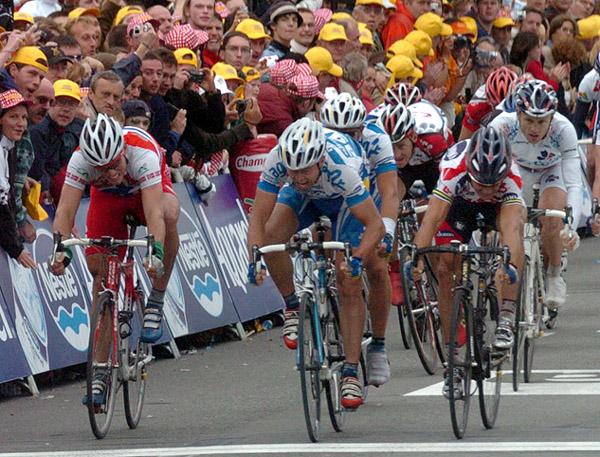 In the first stage - Photo ©: Fotoreporter Sirotti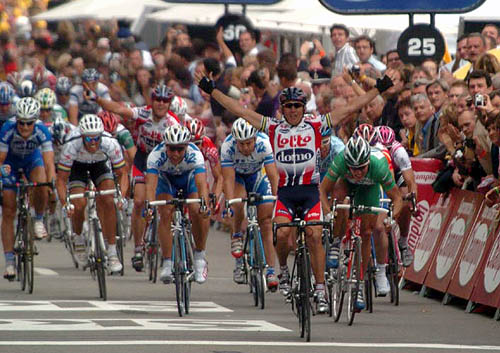 His win in the second stage - Photo ©: Fotoreporter Sirotti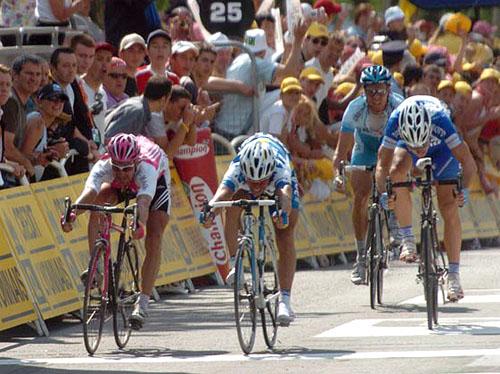 In the third stage Robbie sprinted at the right - Photo ©: Fotoreporter Sirotti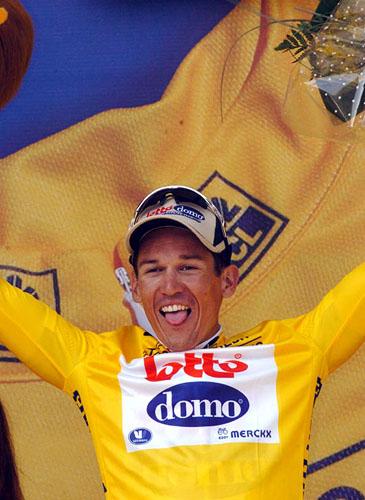 Photo ©: Fotoreporter Sirotti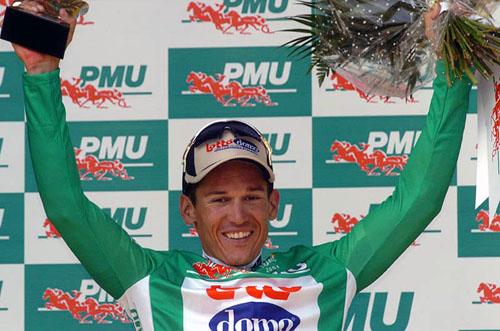 Photo ©: Fotoreporter Sirotti